Meet some of our friends!

Photo taken in June 2003 at the Cher's Family Retreat in Washington, DC.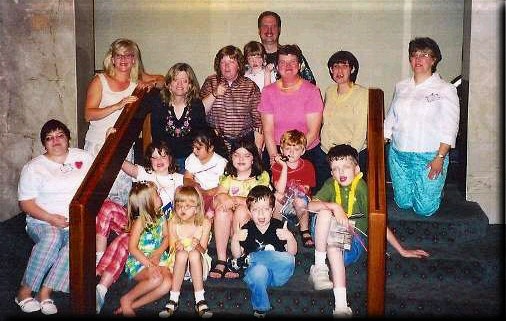 From Left Side Rail to Top Left to Right: Rita M., Robyn J., Laurie M., Nancy K., Ann G., Debbie O., Gail M.

CSN's Kids: From Center Left to Right:

Jon's sister, Rachel M., Jons' little sister behind her, Rachel K., Caden J., and Jon

Front Row...Gracie H., Brenna J., Lee M.

Encourage your elected officials to review this proposed legislation!

Looking for a Craniofacial Team in your area?  Click here.
We do not endorse, nor do we recommend, any particular team, doctor or hospital.

This directory is made available for informational purposes only.

The directory should be considered only as a starting point for finding a suitable team for your child's needs.

© Crouzon Support Network, a program of AmeriFace

PO Box 751112, Las Vegas, NV 89136

Toll-free:  (888) 486-1209  Fax:  (702) 341-5351

Information and support for individuals and families

affected by Crouzon Syndrome and related craniofacial anomalies

Pardon Our Dust!  We're Re-Vamping the CSN Website!


We missed you at the 2011 NACFC!  See what you missed here >>>